I was looking around the net to try and get some inspiration and make sure that there wasnt an 80-86 prerunner style body out there and came across a few cool things.
first is this 96 for sale, street legal and smogged
http://www.skywheeli...o/96-bronco.htm
it doesnt really have the "flare" on the body i was looking for but a very cool truck
this is a ranger but more a long the body lines i was looking to find in a bronco
im thinking like the ranger, the hard body line will have to disappear on the front 1/4s, dont know yet.
prerunner style 80-86 using 87+ bodywork
This one is an 83 but again they used body conversion parts
http://www.ejrracing..._prerunner.html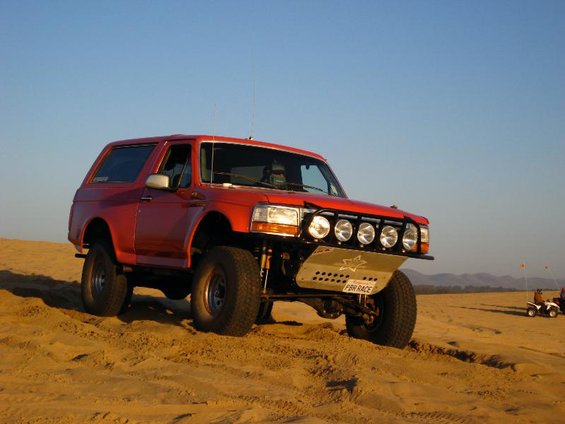 http://www.americanp...roncoside01.jpg
http://www.americanp...roncopiaa01.jpg
thats it for now, or at least nothing else different or worth posting.